Fitted kitchens
Buying guides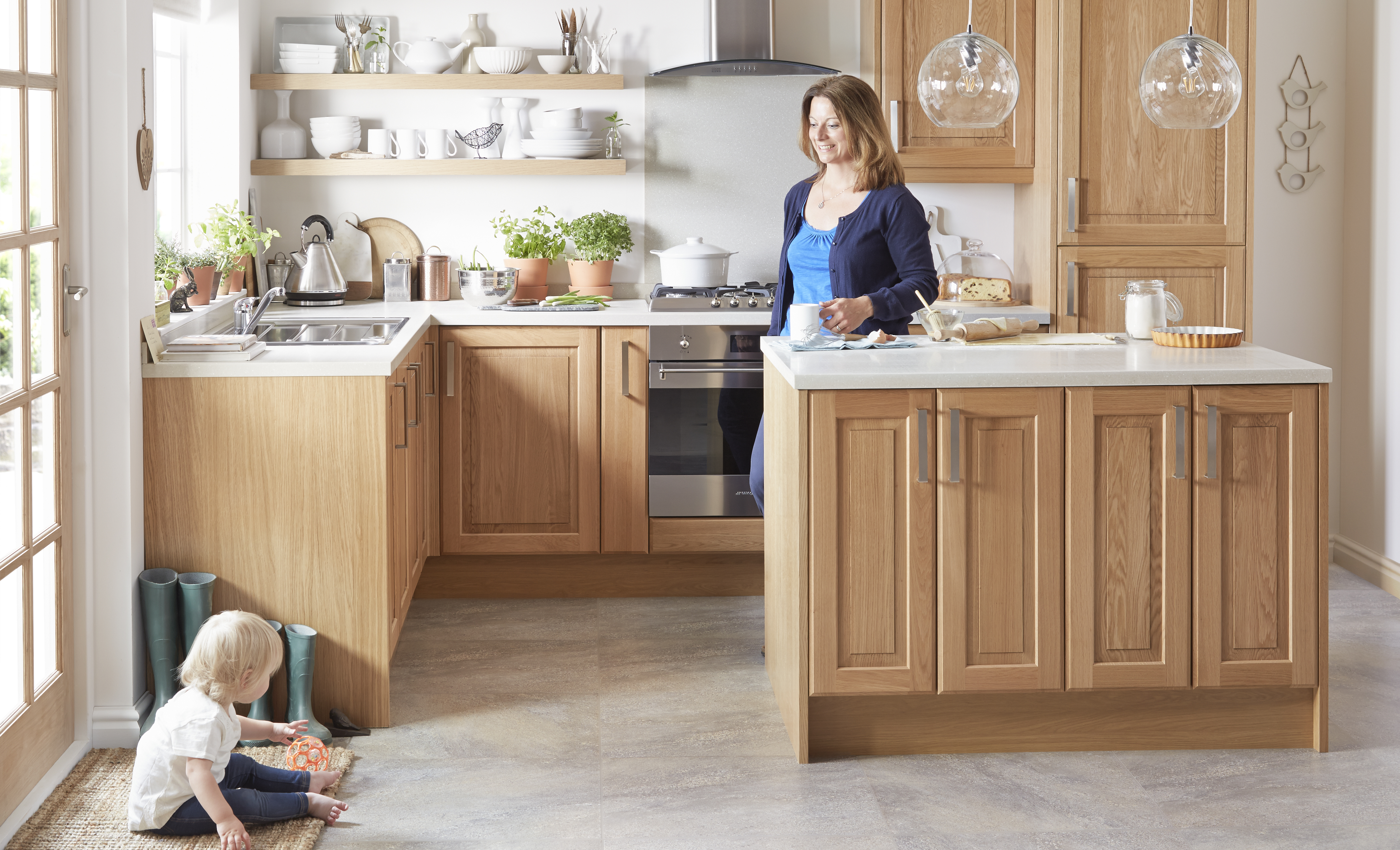 You've flicked through countless magazines, whiled away hours on Pinterest and read our guide to planning your kitchen. And yet you're still not sure what fitted kitchen you want. How to decide when there are so many options?
Firstly, let's not press the panic button just yet. Abundance of choice is good. And when it comes to fitted kitchens it's even better. Gone are the days when everyone's kitchen looked the same. With new innovations in colour, design and functionality, modern kitchens can be as distinctive and individual as every other room in the house.
And here at B&Q there's no one size fits all approach. Fancy mixing modern with traditional? Great, let's go for it. Want to mix and match colour? Sure, of course. Remember – there's no right or wrong way to select your fitted kitchen. It's all about what works best for you and serves your needs.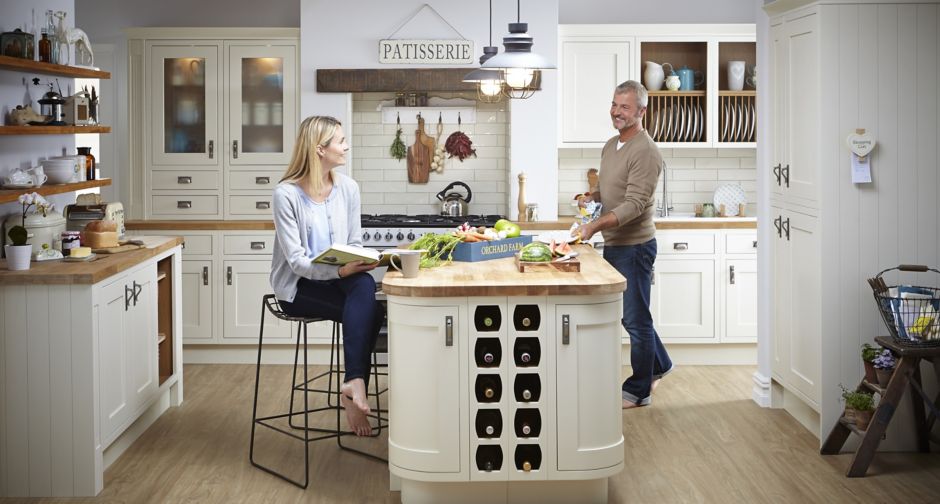 How does the kitchen fit with the rest of the house?
For many of us, the look of our fitted kitchen is the number one consideration. But sometimes it's not as simple as just personal taste, there can be other factors to think about. These include, but aren't limited to:
What's the age of the property? Centuries old homes look and feel different to new builds, so if you're keen that your fitted kitchen suits the rest of your home's character, choose one that complements rather than contrasts.

Does the kitchen have an open-plan design? If so, it can be difficult to stamp a different personality on this space compared to the rest of the room. If you do opt for a separate look, think about how the two will merge into one another. Will it be a gradual change or a more defined stop and start? And while it's important to understand how these, and other, factors might affect your choices for a fitted kitchen – they don't have to limit them. They're just potential factors.
The three big kitchen considerations
At B&Q, we've been helping our customers achieve their kitchen dreams for over 40 years. And in that time, we've learned that choosing the right fitted kitchen often breaks down into three key questions:
What style?
What finish?
What colour?
Here we'll look at these different elements of the fitted kitchen to help you find the right one for your home.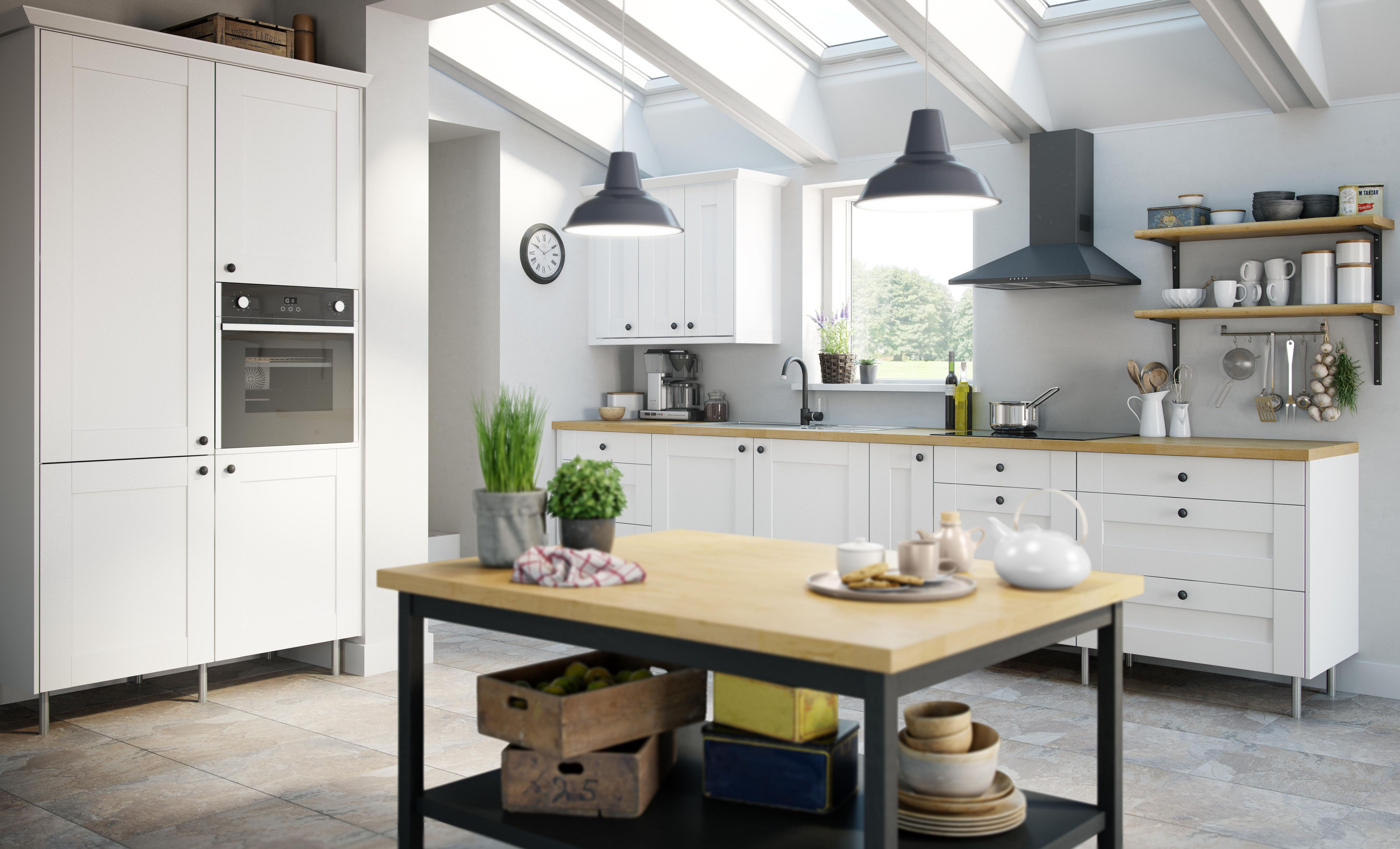 How To guides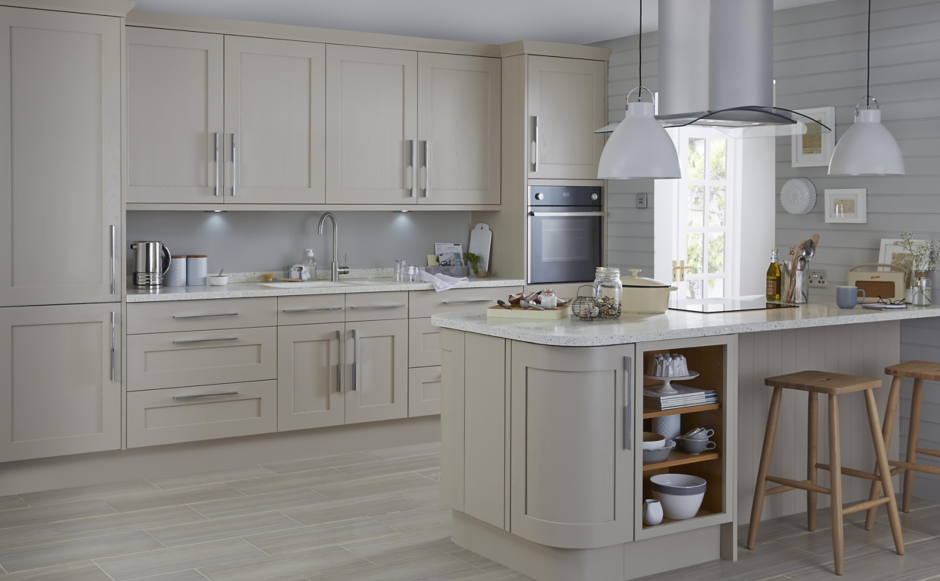 Starting a new project can be daunting, but we're here to give you the confidence that planning a kitchen doesn't have to take as long, or cost as much, as you might think.
So, whether you've outgrown your current space or the layout just doesn't work for you, updating your kitchen could make life that little bit easier.
You're at the beginning of your journey and we're here to help every step of the way. In this article, we'll look at understanding:
how you want to use your kitchen
what you want to change about your kitchen
where to find inspiration for your dream kitchen
With these steps complete, you'll have a better sense of what you need, and want, from a new kitchen. Let's get planning…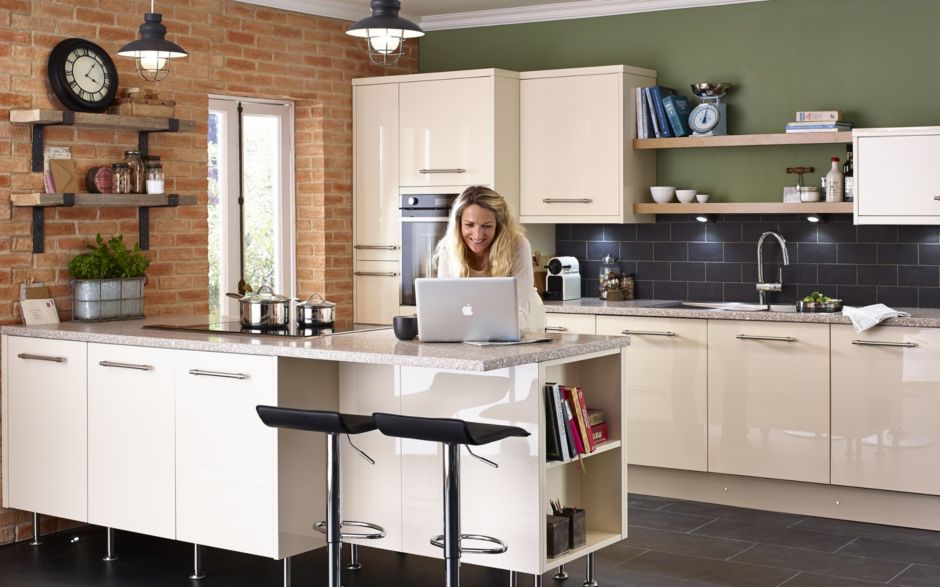 Advice by room